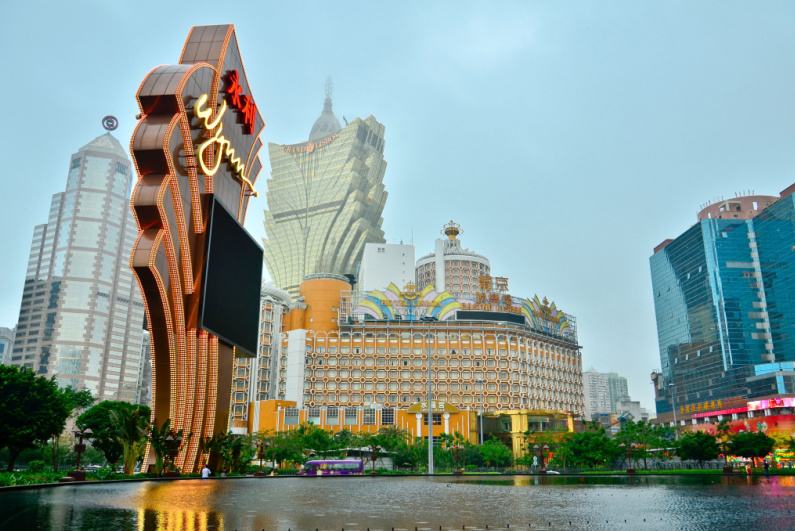 Wynn Macau has become the first casino operator to publicly confirm it has submitted an application for a new Macau casino license. [Image: Shutterstock.com]
Early mover
Wynn Macau is the first casino operator to announce that it has submitted an application for a new operating license in the Special Administrative Region. It revealed on Tuesday that it has given its tender to the government in Macau.
deadline for submitting a tender for a new license ends Wednesday
Each of the six existing casino license holders in Macau has stated publicly that they plan to take part in the tender process. However, Wynn Macau is the only operator to announce that it has actually submitted its bid. The deadline for submitting a tender for a new license ends Wednesday, with the process beginning on July 29.
Through a filing, Wynn revealed that it had "submitted a tender to the Macau government on 13 September 2022 for the award of a 10-year gaming contract allowing it to operate casino gaming in Macau from 1 January 2023."
New criteria in place
Other casino companies have given some indication that they are preparing their own tenders. Over the weekend, Sands China president Wilfred Wong affirmed that the company was nearly ready to submit its tender. He gave assurances that it would be submitted before the deadline, but a few aspects still needed finalizing.
The six current Macau casino license holders are Wynn Macau, MGM China, SJM Holdings, Melco Resorts, Galaxy Entertainment, and Sands China.
In June, Macau's government announced the new rules for awarding casino licenses. It outlined the criteria that applicants need to meet to have a chance of receiving one of the six permits. This includes the casino companies' plans to help develop foreign tourism markets, as well as non-gaming investment in Macau, and certain social responsibility practices they expect to implement.
Looking to bounce back
The Macau government also recently updated the rules and regulations for the region's casino sector. This involved stricter controls on the compliance obligations of operators, as well as a cap on the number of gaming tables and gaming machines an operator can offer. The term of casino licenses was also decreased from 20 years to ten years.  
The current casino operators in Macau received their existing licenses around the beginning of the 21st century. Officials have since extended the licenses, with their expiry now set for December 31, 2022.
The Macau casino sector has been struggling since the beginning of the COVID-19 pandemic. While the US casino sector has rebounded well over the past year or so, Macau's casinos have still had to deal with significant disruptions. In July, casinos had to close for 12 days due to a new outbreak of the virus.
#Wynn #Announces #Macau #Casino #License #Application